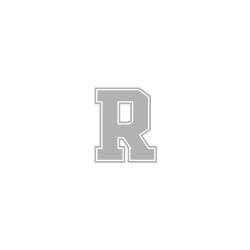 Nike Clothing 

Our range of Nike apparel lets kids express their passion for fashion and develop their own style.  Feeling jovial in joggers, or looking lovely in leggings, your kids can be dressed to impress wherever their adventures may take them. From feeling funky fresh in our footwear to keeping it warm in our cool jersey pullovers, our online shop can have your children kitted out in Nike kids clothes in no time!
Looking for Nike clothing for kids has never been easier! Rookie USA has also made it incredibly easy to purchase your children's clothing directly from our online store, right here in South Africa.
Shop Nike Apparel For Kids
With Nike's wide variety of t-shirts, tracksuits and awesome accessories, there are many options and styles that give your children the freedom to express themselves the way you like to.  This bold brand has proven itself as a leader in the sporting industry, but has also become a fashion icon to just about anyone who loves fashion – and what's not to love? 
As one of the favourite brands when it comes to athleisure wear, kids both feel comfortable and look great! Get your kids ready to strike a pose with our fashionable, camera-ready Nike apparel!
A shared love for the best brand 
Nike kid's clothing with prices to please your pocket are just a click away. Take a look through an array of items, including warm fleeces, socks, hoodies and other Nike for kids' sale items, ready to be couriered to your cupboard! 
Pass down the legacy and share your love for some of this iconic brand with your children. Whether you are looking for an adorable outfit for your toddler, or you require something suitable for your budding young athlete, we're sure that you'll find that perfect fit for the younger members of your family at Rookie USA.
We'd love you to visit our Facebook and Instagram pages where you'll find inspiration and be able to join a community with a mutual love for this top-notch brand. 
Kids love bright colours, and many parents are embracing our fantastic Nike clothes that shine almost as brightly as their children do! 
When a child feels happy, so do their parents, right? Get them smiling with one of the many branded garments on offer. Shop the latest Nike fashion: what about a Nike Swoosh Heritage Fleece over a branded tee? Add a pair of Just Do It Joggers and a Nike Palatino cap and your kid's ready for a full day of play!
Great looking kids
From head to toe, your children can now wear the entire look. Just Do It! Dress your youngsters to suit their style and personality. High quality, comfortable apparel has never looked this good.
Items 1-32 of 130
Load More Products