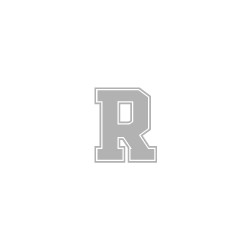 Converse Clothing
Check out at the Converse clothing range at Rookie USA for a full head-to-toe look for your child.  Choose from a selection of shirts, pants and shoes and you'll soon have entire weeks' worth of outfits that they'll love. Throw in a backpack, and you're ready to send your kid to a sleepover. Each piece goes so well with each other!
Converse Kids Clothing
for the Cool Crowd
As you may have guessed, the kids' line of Converse kids clothing is known for not looking cutesy. Instead, you will find streetwear-inspired prints and designs in kids' sizes. Let your kid stand out from the bunch when you dress them in the coolest streetwear. They'll be the coolest kids on the block!
These days, more and more kids are developing a distinct eye for their personal style and no longer rely on mom and dad to choose outfits for them.  Kids get their first pair of Converse sneakers as if it is their rite of passage. Why not? The celebrities and influencers they see on social media sport at least one pair. 
The Perfect Casual Outfit
A Converse outfit is never complete without a pair of their classic sneakers. Styling tip for parents: Who says that only kids can wear bright colours and cartoon prints, right? Don't be scared to buy yourself a pair of Converse sneakers too. But, you can't do this on Rookie USA as we are exclusively for kids.
Whether it's the classic high cut, low cut or one with special design, you can choose from the wide selection of options on the Rookie USA website.
Where to buy Converse clothing for kids?
Where can you buy Converse in South Africa? You can shop for the most stylish clothes through the Rookie USA website. It is a kids-only online shopping website that carries various brands like Hurley, Crayola, Nike, Levi's and Jordan. Rookie USA is now available in South Africa. 
If you want to know more about the latest products and updates, visit the Rookie USA Facebook and Instagram pages. 
The Online Shopping Experience
There are a lot of options on the Rookie USA website. Choose from the different styles and designs of kids' shoes, joggers, shirts and backpacks on the website.
The Rookie USA website has everything you will need to make your child look their best any day of the week.
How much does Converse for kids clothing cost?
Let your child stand out in the coolest streetwear from one of the most popular brands in the world. For the easiest and most convenient shopping experience – browse the site to check out our range and prices- without having to leave your home. Visit our Converse online shop at the Rookie USA website.
Items 1-32 of 105
Load More Products