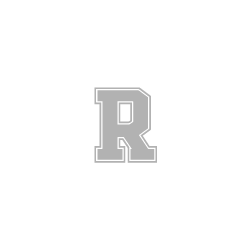 Jordan Clothing
Rookie USA is a kids-only online apparel store with clothing, footwear and accessories from one of your favourite brands: Jordan.  In no time, our wide range of branded apparel will have your kids looking stylish on or off the playground. And at great prices!
Shop Jordan Apparel For Kids
Jordan clothes for kids are some of the trendiest threads on the market right now with parents ditching old-fashioned kids clothing for more stylish and fashion-forward items.
Gone are the days when sportswear was strictly reserved for athletes. These days, as more and more children are embracing comfort in their daily style, it's become the go-to look. With Jordan apparel, they get the best of both worlds: style and comfort making it easy for them to continue being active while also looking good.
Rookie USA has made it easy for you to find all your child's favourite brands in one place. 
We are available in South Africa, so if you're looking for creative and colourful ways to update your child's wardrobe, shop Rookie USA today!
Where to buy Jordan clothing for kids?
Our official online store has apparel from Jordan and several other brands such as Crayola, Hurley, Nike, Levi's and Converse. You can find everything from kids jordans, to backpacks, beanies, jackets and socks on the Rookie USA online shop to add a little spark and flare into your child's outfit.
Our Jordan clothes are designed with the needs of active children in mind, meaning that your little ones can express themselves in the freshest Jordan kids outfits as they play and learn.
Take advantage of the hassle-free shopping experience offered when you shop through our online shop. Our website maximizes user experience, making it easy for you to search and find exactly what you're looking for every time.
Shop by Occasion
Whether you're looking for a pair of shorts or an entire 'fit, our store has stylish branded kids clothing for ages ranging from 0 to 20; style is forever so why not start them while they're young?
Shop Rookie USA for the perfect Jordan apparel, no matter the occasion. We have everything from bomber jackets, graphic tees, shorts and pants, beanies, and socks, so you don't have to worry about how to dress your child.
Discover Jordan clothes & accessories for your kids today. Our range also makes a great gift for kids who love living life large and love having fun in our Jordan outfits. 
How much does Jordan for kids clothing cost?
Take a look at our Jordan clothes for kids and you'll be sure to find items to suit your budget. When you shop Rookie USA online, your clothes, accessories and shoes will be delivered straight to your door. Give your child apparel from one or all of the hottest brands on Rookie USA, and they'll be sure to be the coolest kid on the block.
Let's Connect
For clothing inspiration or to keep up with our latest trends, visit and follow our official Instagram and Facebook page. We are regularly posting content on our social media pages so you can stay up-to-date on all kids Jordans, Nike and Crayola, Hurley, and Converse apparel and our new arrivals.
Items 1-32 of 70
Load More Products
Items 1-32 of 70
Load More Products